Are Sunscreens Safe For The Ocean?
As surfers, we all know how indispensable a good sunscreen is to our lifestyle.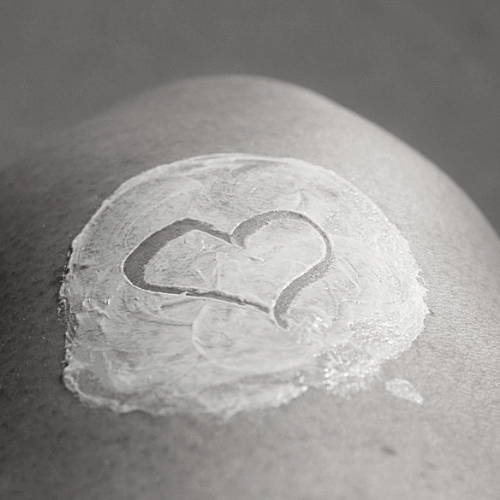 Out on the waves, we face the full brunt of the sun's energy so it is always good sense to apply sunscreen in order to protect our skin.
For white-skinned bros, our pale skin makes us even more sensitive to the burning rays of the sun. We all know how painful a sunburn can be but it's also ugly. Going to the beach with an ugly shade of red on our faces isn't exactly a best endorsement for living the surfing lifestyle.
It's not that sun exposure is dangerous; at specific times of the day, sunshine can be beneficial for our health (think Vitamin D). It's just that too much of it can also kill us.
A study in 2015 found out that surfers are three times more likely to develop melanoma. Melanoma is a form of skin cancer that occurs in the deepest layer of our epidermis. According to the Melanoma Research Foundation (MRF), it is the deadliest form of skin cancer. And around 90% of these occur because of overexposure to the sun's ultraviolet (UV) radiation.
UV is part of the sunlight. It's composed of UVA and UVB. At proper levels of exposure, UVB causes the body to produce Vitamin D which we need. Too much of it though can cause DNA damage. Similarly, UVA has also been known to cause damage to our genome and has in fact been identified as one of the causes of skin cancer.
This is why using sunscreen is very important particular in today's era of climate change. Sure, the hole in the ozone layer may be closing up (yay!) but that doesn't mean we should be letting our guards down with regards to skin protection.
At best, using a sunscreen is a preventive measure. The MRF noted a study published in 2011 which showed that regular sunscreen use reduced the risks of developing melanoma by 50-73%. Other studies showed mixed results. Despite this, it's better to be on the side of caution than regret. After all, an ounce of prevention is worth a pound of cure.
And yet, there's a hidden danger to using sunscreens.
Does Sunscreen Damage Coral Reefs?
Recent studies have shown that some of the chemicals being used in popular sunscreen brands might be toxic to corals.
These chemical culprits are oxybenzone and octinoxate, which are responsible for converting UV rays into harmless heat on the skin.
When beachgoers go into the water after having applied sunscreen, prolonged exposure to the ocean strips off the sunscreen from their skin. These sunscreen chemicals are then released into the marine ecosystem. In Hawaii, for instance, research has shown that the coral reefs there are exposed to 6,000 tons of screen lotion every year.
When corals are exposed to these chemicals, they trigger a response called coral bleaching. Essentially, the corals turn white because they kick out the symbiotic algae that's responsible for feeding them and giving them those wonderful colors. Now these algae are 90% responsible for the corals' nutrition. Continued exposure to these chemicals prevents the algae from taking root again in the corals. These leads to starvation and continued widespread expansion of the coral bleach.
How does Sunscreen affect Coral Reefs
Oxybenzone, in particular, is toxic to corals even at very low concentrations. In fact, a study pegged the toxic dose as the equivalent of a drop of water in six-and-a-half Olympic-sized swimming pools. In tourism spots, like Hawaii, more than ten times that amount has been measured at popular swimming beaches where the most of the island's beautiful coral reefs live.
That's why in Hawaii, there's now legislation which prohibits the distribution and sale of sunscreen with oxybenzone and octinoxate content. It's a stop gap measure that seeks to protect the marine tourism industry, especially since it's a very important economic driver for Hawaii.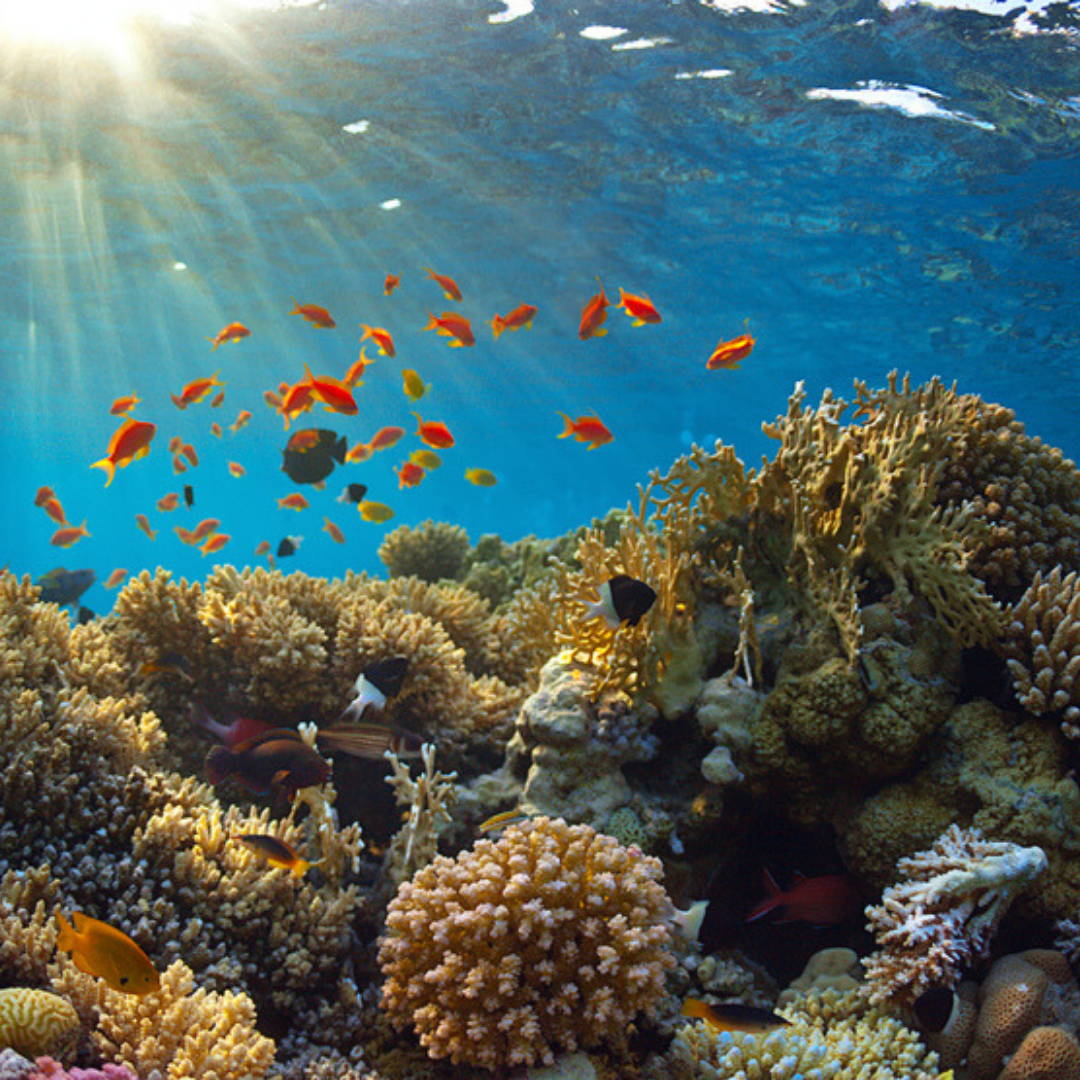 Now will this address the threat of coral bleaching which is occurring worldwide and not only in Hawaii?
For some researchers, it won't even make a dent.
Surfing can be a toxic sport because we all rely on technologies and process that contribute to carbon emission. But because we are constantly finding solutions to reduce our carbon footprints, we are showing that there is an alternative to the gray future that climate change is threatening to bring us.
— Derek Dodds, Wave Tribe Founder
Chalk it up to Climate Change
The phenomenon of coral bleaching isn't only caused by sunscreen. Rather, it is climate change and irresponsible agricultural management.
In fact, renowned coral reef scientist Dr. Terry Hughes isn't even alarmed at the threat that sunscreens pose.
According to him, sunscreens are at rank 200 on the list of things that threaten the marine environment. Of far greater concern is climate change which is making the temperatures of the ocean rise.
To prove his point, he said that the Great Barrier Reef bleaching event in 2016 wasn't caused by the amounts of sunscreen chemicals in the ocean since the area was far from tourists. Rather, it was because water temperatures far beyond the optimal, resulting in the bleaching of the reefs.
So are Sunscreens Safe for the Ocean?
Sunscreens are just the tip of the larger issue which is climate change. Still, it wouldn't be wise to ignore its impact on the reefs. Small stuff can tip the balance; in this case, sunscreens can worsen the deadly impact that climate change is bringing to our reefs.
So it's a good thing that the consumer industry is taking note of this. As a response to the Hawaiian legislation and to the public concern about toxic substances in commercial sunscreens, companies are now producing sunscreens that do not have oxybenzone and octinoxate.
Most of these are marketed as reef safe sunscreens, although to be on the safe side, don't rely on generic marketing phrases like "reef-safe", "organic" and "biodegradable." Just because it's labeled organic sunscreen doesn't mean it's not harmful to the environment.
Wave Tribe Recommended Sunscreen ☀️
If you're after some more information on sun protection, we suggest you refer to your local skin cancer society who always have good information. As for products we have tested, our bro Mammoth from SETT Surf have a 6 point checklist to help you next time you buy some sunscreen (and they make some pretty sick sunscreen themselves).
Labmuffin gives us some excellent tips on what to look for out on the labels.
Common Sunscreen Ingredients
| | | |
| --- | --- | --- |
| Harmful | Minimal harm or no effect | Unknown |
| oxybenzone, octinoxate, enzacamene (4-MBC), zinc oxide | ctocrylene, octisalate, avobenzone, octyl triazone (Uvinul T), ecamsule (Mexoryl SX, drometrizole trisiloxane (Mexoryl XL), titanium dioxide | bemotrizinol (Tinosorb S), bisoctrizole (Tinosorb M), diethylamino hydroxybenzoyl hexyl benzoate (Uvinul A Plus), ensulizole, homosalate |
What's the Takeaway in All of These?
Using sunscreens that are friendly for the environment is one way of putting our awareness into action. It's small stuff on the scale of things we can do for the environment, along with using eco-friendly surfboards, organic board waxes, and recycled wetsuits, but it can bring about a positive impact.
Surfing can be a toxic sport because we all rely on technologies and process that contribute to carbon emission. But because we are constantly finding solutions to reduce our carbon footprints, we are showing that there is an alternative to the gray future that climate change is threatening to bring us.
And that's a good thing. And a worthy goal for surfers everywhere. So the next time you use sunscreens, think green. Our ocean will thank you for that.