Four Things To Do With Your Unwanted Surfboard
Earthday is upon us this week and I wanted to write something that all of us could connect with—surfboards.
I started to reflect on my own quiver and how it has changed over the years.

I have been surfing for over three decades and my surfboard fetish has gone through a myriad of transitions. Yes, I said fetish.
I tend to like trying new designs and have found myself leading a small revolution in the Mini Simmons world—I even wrote a book on the Mini Simmons called Keel Nation.
Speaking of new shapes, a few months back I bought a Vulcan surfboard from the San Diego shaper Dane Hantz. Dan's boards have won Best High-Performance Shortboard Design at the infamous Boardroom.
As you can imagine, I had to try one.
I have been riding The Archetype which is a planning hull concept. Dan describes his shape:
"The Archetypes ultra low rocker has been slightly raised while the straight rail line and fuller foil and rails still provide the hull speed necessary to slip into the realm of those longboards only days."
The fat tail is mini-esque, but the rest of it the board feels like a shortboard on steroids. Being a Mini Simmons fanatic, it's hard to get my approval of any shape that vers to far from Bob's original design—the Volacon gets my approval and respect.
Overall, it is a great hybrid design that deserves a go in our semi-consistent mushy waves in Southern California.
I digress, this article isn't about surfboard design, it's an inquiry into what you could do with your estranged surfboards.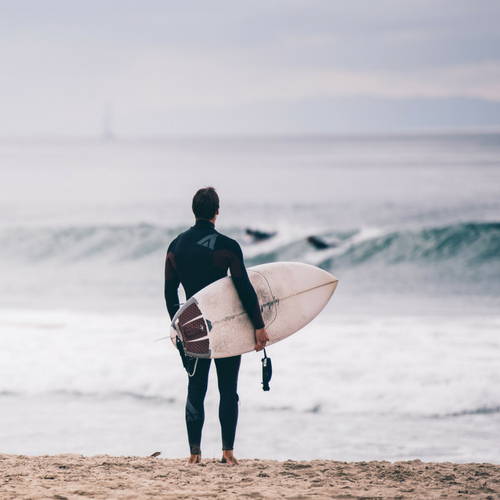 Your sled ends up in the hands of someone that will shepherd it into the next northwest swell season.
— Derek Dodds, Wave Tribe Founder
The goal is not to have that board end up in some landfill in Riverside County where my good friend Bill lives (move to the coast bro)—we do care what happens to the crap you throw out, and how that affects our precious planet.
Ahem . . . this is what happens to that Riverside garbage.
The most intelligent thing to do with your unwanted surfboard is to sell it to someone else that does want it.
This is a classic win-win situation—you get cash to help fund your surf trip to that new wave park in Austin, Texas.
BTW, my bro Anthony just went out there and said that place is sick.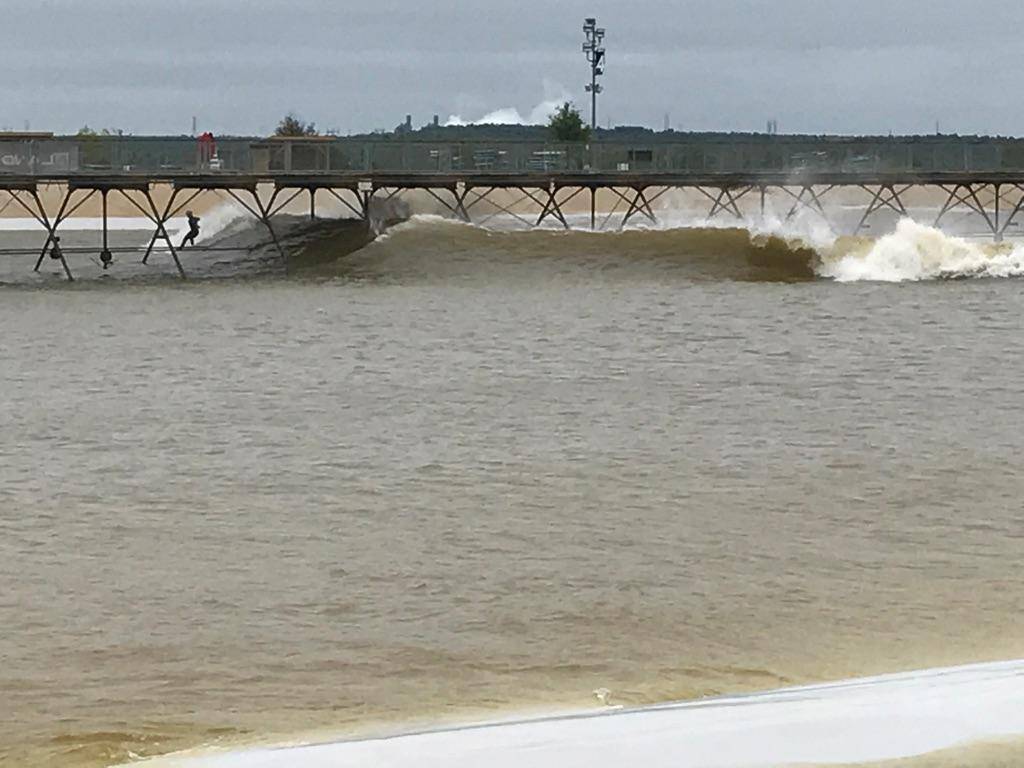 * Photo By The Rube
If you sell it to someone local you even get to keep it in the family. Your sled ends up in the hands of someone that will shepherd it into the next northwest swell season.
As an added plus, you can keep an eye on it in the lineup like a bastard child. Guaranteed that you will also get some waves from the bro you sold it too. Win-win.
1. Sell Your Board on Craigslist
You can make a free listing on craigslist.org to sell your surfboard in the sporting goods section. This is also a great place to find a surfboard.
You could even offer a trade—barter for your new surfboard with the board you want to get rid of. Check with your surf bros too—maybe someone wants that stick you been hoarding all these years but not riding.
Down here at the pawn shop it's a nifty way to shop
Down here at the pawn shop it's another sold
What has been sold, not strictly made of stone
Just remember it's flesh and bone
if you don't recognize those lyrics from Sublime then you should probably just click away right now . . .
Take it down to your local surf shop (or pawn shop) and offer them a small commission for placing your board almost their righteous racks.
If you can't sell it, you can gift it to a local kid that needs a new board—giving is way underrated.
When you see that kid in the line-up, he and all his friends will let you take all the waves you want because you actually did something good and that karma will pay its dividends when you least expect it.
You can also donate your board to a Big Boys/Girls Club or something like that. We have also been helping a few organizations that do surf therapy and our bros in Baja are always looking for used boards to take the kids surfing.
If you are going the donation route check out Rerip.com which collects any surfboard in any condition.
Many boards donated to Rerip are repaired to be surfed again and other surfboards are given to artists to create awesome art.
3. Repurpose Your Old Board - Make A New One
Another idea is that you could strip the fiberglass off your stick (assuming it's a longboard-ish type of surfboard) and create a Mini Simmons or single fin.
Shape your first board from the repurposed material—that is an eco rad idea for sure and another win-win for you and the planet.
Use some eco-resin and take it a step further.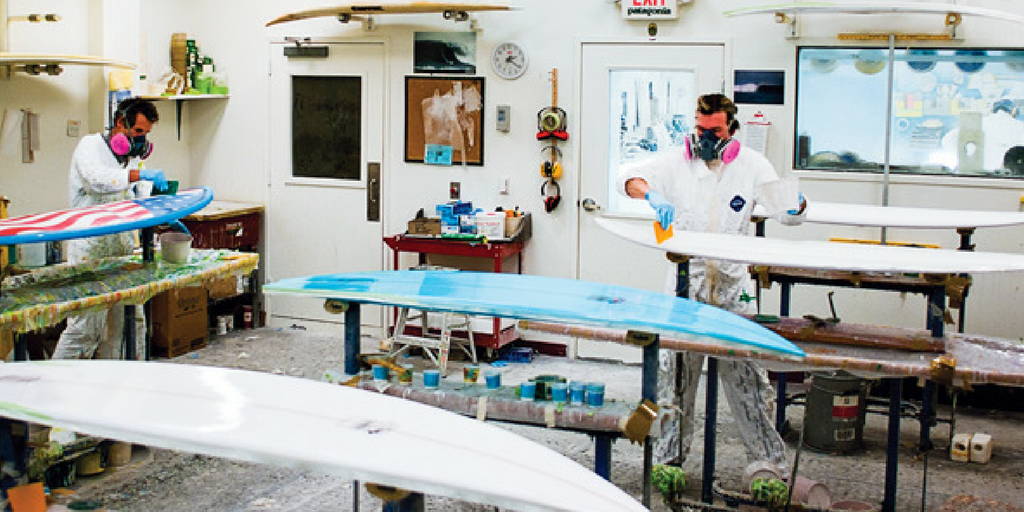 4. Make Some Surfboard Furniture or Art
The last idea I have is to make a surfboard table for the backyard, bar or sign for your business. To create a table, glass a few wood legs on that bad-boy and throw some chairs around it for an epic-ly artistic rendition of patio furniture.
Put a bar in the garage by using the surfboard deck as a shelving unit—you can glue it straight to the wall or use some shelving brackets to secure it.
Got a business?
Make a side-walk sign out of your old surfboard by creating a chalkboard from the deck. Home Depot sells chalkboard paint that will transform any surface into a usable chalkboard.
The most important thing to realize is that your old board has some potential afterlife opportunities once it has become unwanted foam and fiberglass.
Find a creative way to prevent it from being buried in the earth. It should not be left for the walking dead to use once the zombies make their comeback—we all know zombies are kooks and nobody wants to see them in the lineup on your old surfboard.
Happy Earthday!