Misión Surf
We are a newly opened not-for-profit hotel, surf club, and community outreach centre - the first of its kind in Chiapas, Mexico.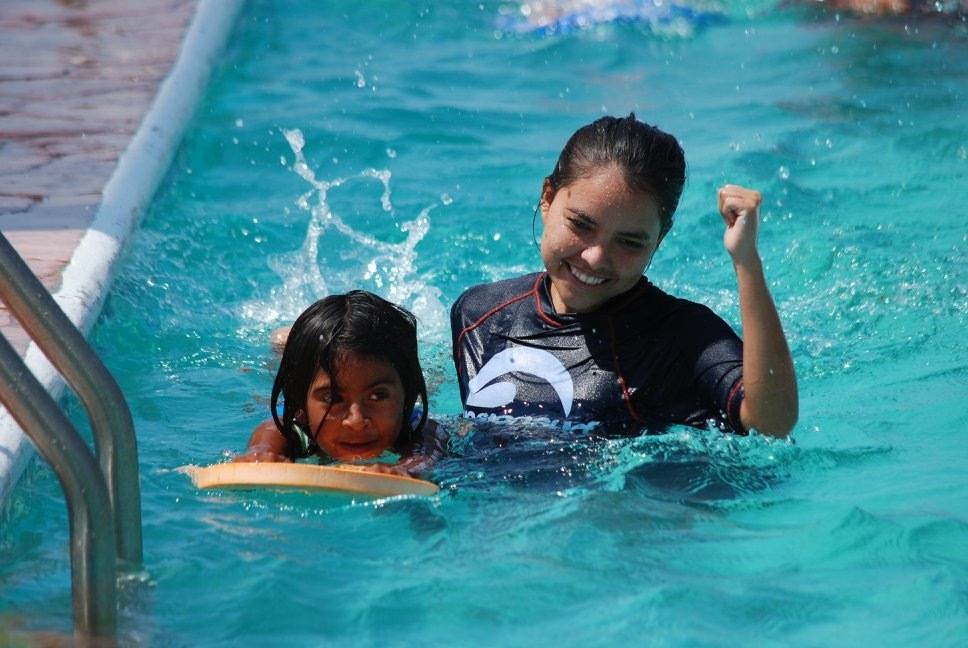 We've created a place far from the tourist hustle and bustle, to showcase the natural beauty of our Chiapas, a place to relax and enjoy the local surf and culture, whilst knowing your stay will help change the lives of women, children and young people.
Misión Surf was established as an extension of Misión México, our children's refuge in Tapachula, Chiapas. Misión México provides a loving family home for 35 abused, abandoned and neglected children and young adults.
Since opening its doors in 2001, Australian founders Pam and Alan Skuse have given a home to over 250 vulnerable children.

Misión México prides itself on its strong moral values and its focus on education, empowerment and employability. It works to encourage the children to reach their full potential and break the cycle of poverty.
These children have suffered terribly and need different outlets to help rebuild their confidence and their general trust in the world. In order to do that, Misión México took to the seas to teach the children water safety, swimming, and of course – surfing!
Misión Surf Mexico was born out of Misión México's love of the ocean, but beyond its perfect waves and warm days, we are a business with a difference.
This project was designed to support the work we do with Puerto Madero, a local impoverished community on the coast of Tapachula. Misión Surf Mexico works alongside the residents of the community, providing job opportunities, free arts and education projects as well as the creation of local sporting facilities.
Puerto Madero has limited cultural and community facilities, and therefore the aim of Misión Surf's outreach is to create a safe community space where women, children and youth can come together and develop new skills and share a sense of community identity. Equally, there are limited educational and employment opportunities within the area of Puerto Madero.
In order to combat this, and to encourage the culture of giving back,
the young adults of Mision Mexico have worked hard to design and implement free cultural and educational programs, and art programs during their summer holidays. On Saturdays, our young adults run free English classes and hospitality training to give both the local community and the young adults of Misión Mexico the opportunity to acquire skills in these competencies which can open up employment and educational opportunities in the future.
Our young adults also teach free swimming and surf classes to the women and children of the community, with the aim of teaching competent swimming abilities, life savings skills, first-aid training and an understanding and awareness of ocean and water safety. Each year, a high number of drowning and injuries occur within the local community due to a lack of water safety knowledge and swimming ability, but with these programs in place, the number of casualties has been greatly reduced.
In 2017, Misión Surf opened its doors to the general public as an eco-friendly hotel, with 6 beautifully decorated rooms that can accommodate up to 20 people. We aim to encourage tourism and surf tourism to the area, which until now is untouched by tourist traffic, and previously unseen on the map. This also allows Mision Surf to generate an income for its sustainability since we have had to rely solely on outside donations and sponsorships. As a not-for-profit organisation, this enables us to continue the important work we're doing within the community.
We have a focus on social impact groups; whether that's Christian organisations looking for a missionary trip, surf groups looking to host a camp, or yoga groups looking to run a retreat, we have something for everyone.
Misión Surf is a one of a kind initiative designed not only to provide a unique experience to our guests but also to create a platform with opportunities of education, employment and empowerment for the women, children and young people of Chiapas.
None of this would be possible without you, so on behalf of the Misión Surf Mexico management team, from the bottom of our hearts, thank you.
www.misionsurfmexico.com
misionsurfmexico@gmail.com