Surf Trip By Car Through Mexico & Central America. Issue 3: El Salvador
Since my last post, I've been living on the third floor of, in full view of Punta Roca—perhaps the best view (from a surfer's perspective) of the point break.
They drink a lot, talk loudly, and laugh more than anybody else I've encountered.
Anybody doing anything near the ocean has to pass by our balcony. We've gotten a thorough feel of the coming and goings of the locals, tourists, and traveling surfers over the last two weeks.
The restaurant and general store downstairs sees a lot of foot traffic—surfers looking for a post surf Gatorade; traveling San Salvadorians; and gobs of local, and some not so local El Salvadorian surfers. They who bring the ladies running the hotel to their wits end sometimes.
Drinking starts as early as 8am and continues until after dark when the restaurant downstairs closes around 8pm.
One Salvadorian surfer has been staying at the hotel as long as we have and his laugh is legendary and unmistakable; you really can't help but laugh once you hear it. However, a crowd of ruffians assembles downstairs to drink and smoke all day on the weekend and some weekdays.
Daisy, the woman in charge, when the owner, Don Allen, is away, kicked them out one night. They're returned bright and early to continue their revelry. They rarely surf, but compose a substantial part of the "surf bum" population in La Libertad.
They asked us to join them, and in effect buy them some beers, when we returned from surfing. We said we'd change and meet them downstairs soon.
But it wasn't soon enough, as Daisy kicked them out. They told us from out the barred open window that they were treating us like gringos from now on and that we weren't allowed in the water.
Oh the drama!
We encountered a situation where tourists had blown some dough consistently, and now it was expected after a certain point. The group was strong enough to threaten and impose their expectations on extended guests of the hotel.
They don't seem to understand the difference between the cost of their day-long drinking and my budget of mostly food and water to stay ready for the surf, something they didn't seem to concerned about.
It got so bad, Daisy quit.
At the crossroads of La Paz, we've encountered the seedier and rougher element lonely planet mentions. Things have cooled down at the hotel, but I'm off to explore San Salvador and hunt down some good coffee in the picturesque Ruta de Las Flores.
On whole, El Salvadorian's are very cool people. They have an uncanny ability to spark up a conversation and get a laugh. It's provided some motivation to practice my Spanish.
I didn't end up getting the tutor, as he was unavailable for a week, and I have also lost my debit card, so I'm being very frugal (another one is on the way).
I found a spanish workbook in the downstairs library which is in a pile of fiction and nonfiction books mostly in Spanish. The only books in English were on the afterlife—not that appealing at the moment. The textbook, all in Spanish, has been pretty helpful along with my dictionary, and direction from Nico.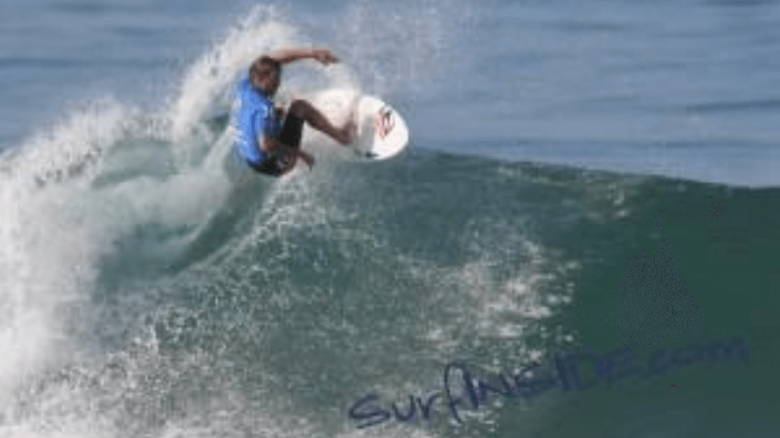 We were disappointed that a Reef Pro surf contest had been scheduled for the week ahead of us after we arrived. The waves were pumping, and we watched pros surf an excellent wave for a week. While not a top-32 event, we saw the likes of Josh Kerr and Damien Hobgood in the water, looking to pick up some more contest points for the ASP tour.
The quality of surfing was awesome, and watching accomplished surfers revealed the potential of the wave, getting us psyched for our own time in the water.
The contest drew people from all over El Salvador; it's quite a big deal to the community and everyone is laughing and bubbling with energy. This is the first surf contest I've watched live here, and it was not a bad alternative despite that the waves were firing.
Food and drink vendors with tents, grills, and coolers packed with meat and beer stacked themselves along the smooth stones of Punta Roca. Many made fortifications to their week-long camp by building up rocks around their tent to gain some elevation, visually enhancing it against competitors; to protect it from the tide; and to firmly establish their prime real estate.
I either sat on the rocks or grabbed a chair if one's available and watched the contest 50 yards away under the shady tent with a cold Pilsner in hand.
On high tide, you couldn't get any closer to the action without getting doused by the spray of a wave, and even then, sometimes that was unavoidable and a welcome reprieve from the July heat.
Fortunately, I had the foresight to set my plans in motion, but not get strictly attached to the outcomes. It's placed less pressure on meeting my destination deadlines on paper and allowed more emphasis on enjoying each spot I visited, which is after all why I'm taking this trip.
— Walter Gualt, Guest Post by Wave Tribe Customer and Friend
Give El Salvadorians a surf contest with great waves and they take it to a whole 'nother level.
The cheers following a mighty hack and the howls and groans from watching a heavy wipeout built the background noise to the announcer's coverage. Often when there was a break in between sets of waves, a pretty girl would walk by captivating the attention of everyone under the tent.
If she was with a guy or anybody for that matter, the crowd was silent, but eagerly chattering quietly and laughing. If the girl was alone, the crowd erupted into a roar of cheers, calls, hoots, whistles, claps, and laughs that usually drew a shy smile from the girl of interest.
It's all very friendly, even chivalrous, and a fun part of the culture to experience. The week following has turned La Libertad, specifically the touristy and surfing area of La Paz, into a ghost town comparatively without the traffic of the Reef Pro.
The surf is usually best and the most crowded in the early morning (6am to 11am), but I've found it exceedingly difficult to pull myself out of bed early enough, though I've been managing to get up around 6-6:30 to at least watch the surf. We were doing the same thing we did at La Bamba in Mexico, but now we have a little shelter from the day's heat and the luxury of the AC.
The late afternoons and evenings are when we've scored our best sessions. If the wind picks up, it usually glasses off by the evening and the temperature is cooler. Punta Roca faces south, so the sun sets everyday to the west above the point, much like Santa Barbara sunsets.
When the waves are heavy and the sets have pushed an ocean mist into the air, combine with the setting sun, it is reminiscent of some memorable sessions I've had in Santa Barbara.
The sun set is replaced by the massive thunderstorms that move towards us from the North East. Its mesmerizing being caught between two powerful forces, riding one for enjoyment, and enjoying the other from the shelter of our third floor balcony.
Across the street from our hotel., we're bombarded by a local restaurant's monotonous playlist of about 20 love songs like "Take my Breath Away" and "Forever Starts Tonight" that they play on repeat. They've also played some interesting Spanish covers of "Sounds of Silence" by Simon and Garfunkel and "Last Kiss".
When I was making plans for this trip, I went through a number of potential routes from starting in Panama and working my way up Central America to only visiting one or two countries.
I ended up buying a ticket to Mexico. And now, after weighing out my options at the halfway point of my trip, I've bought a return ticket out of San Jose Costa Rica for September 10.
Fortunately, I had the foresight to set my plans in motion, but not get strictly attached to the outcomes. It's placed less pressure on meeting my destination deadlines on paper and allowed more emphasis on enjoying each spot I visited, which is after all why I'm taking this trip.
This means I'll be spending little if any time outside traveling and busing in Nicaragua. I'm bummed about it, but I'd rather save it for another time and really enjoy it by spending quality time amongst the people, countryside, and at the breaks.
Punta Roca is a great wave that delivers pretty good consistency and is great for working on my technique. We've surfed plenty of times now with 5 or less surfers in the water when there is consistently 20+ every morning. I love surfing this wave--there's usually a barrel every set. There's really no reason to leave, but I'm looking forward to a remoter setting at Punta Mango.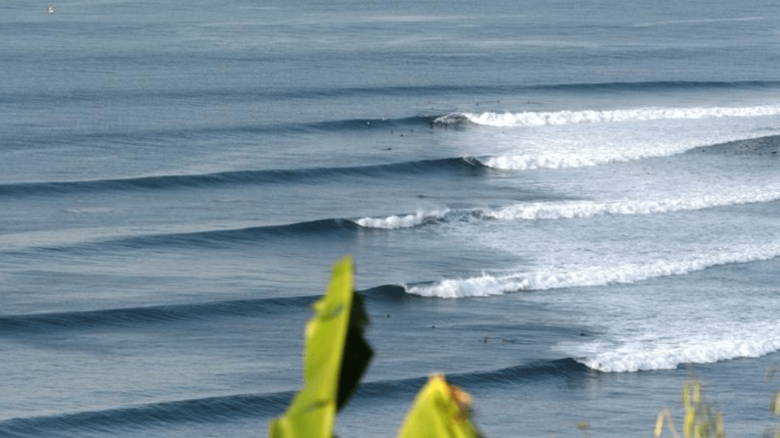 I've met a lot of travelers doing a trip similar to mine.
Few spend more than a week in each spot.
They stay for a few days and move on.
And for the most part, they hadn't encountered any great surf. Many of them got their best surf at La Bamba and that was the longest they stayed in one place.
I've surfed Punta Roca overhead and barreling by myself because I was patient and willing to wait for the right time. It's less stressful to stay in a spot longer, and you also get better deals on accommodations. Nico, the Frenchman I've been traveling with, is leaving to visit his girlfriend in the U.S. for two weeks.
I'll be staying close to La Libertad for at least another week waiting for my debit card to arrive…keeping an eye on the swell…and will be catching a bus to Punta Mango, a remoter break east of Punta Roca. It's supposed to be a heavier barreling wave, and I may spend as many as three weeks there, waiting for the right swell.
Nico will rejoin me with the van, and we may be able to do some beach camping for a little bit. Yesterday, I got a bus into San Salvador, mainly to track down a short story book in Spanish (hopefully, I'll be able to read and understand it well someday).
I also ended up seeing the El Salvadorian Museum of Art. I really enjoyed the color choice of the artists. Some of the paintings have heavier themes as they were created around the civil war and the tumultuous periods prior.
I'm heading further inland today to the Rutas Las Flores, a string of towns filled with local artists and craft makers amid volcanoes and coffee farms—the real reason I'm leaving to the coast: to find a great cup of coffee.
By the last week in August, I'll start making my way to Costa Rica, and I have to stay a night or two in Nicaragua, and maybe a few more, if its pumping. I'm meeting my girlfriend, Brandy, in Costa Rica, for the remainder of my trip in September. Looking forward to her company and white water rafting and hiking in tropical paradise! Hopefully, I'll be surfed out and not surfed starved by that point.
This will be my last post for a few weeks, when I'll hopefully have some exciting stuff to share from Punta Mango. Thanks for all of your support and guidance! And special thanks to my roommates for gracefully accommodating a sub letter in my absence, and Vu for coming through with the replacement debit card!!