Safest Neighborhoods in Santiago for Solo Female Travelers
"Is Santiago safe for solo female travelers?"
It is a common question asked by female travel enthusiasts. While it is not accurate to say that the entire city is safe, it is truthful to say that everyone is safe in Santiago if you know where to go and when. The outskirts of the city are generally not as safe as the central region, but you will be fine in those areas too if you do the necessary precautionary measures. Peru is also a great option for those looking for a little more adventure. It's great for solo travelers because taking a tour in Peru allows you to enjoy the place while meeting a ton of new people along the way.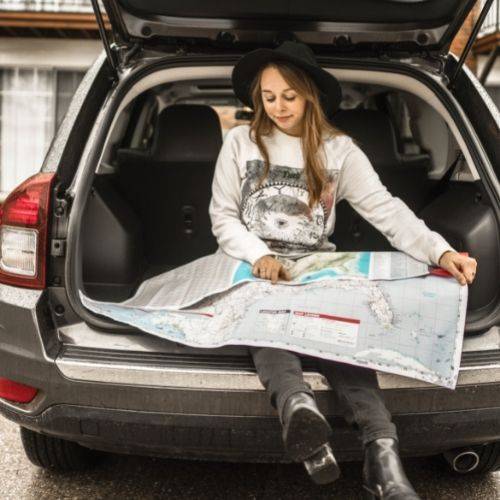 This highly appealing neighborhood is home to high-end restaurants and street art. It is sandwiched between two other safe neighborhoods, Bellavista and Bellas Artes, making it just
as safe as those—if not safer. It's a common tourist destination for souvenir buying so you can bet that you will be safe here.
This neighborhood is among the best places to tour when in Santiago. It has many restaurants that sell local delicacies as well as gift shops that sell everything you need to bring back home as gifts for your loved ones. This neighborhood is also just a stone-throw away from Mercado Central, making it a busy neighborhood that solo female travelers can explore safely.
The unique architectural designs in this neighborhood set it apart from most cities in Latin America. There are lots of contemporary architectural designs to see and tons of Chilean history to learn in this neighborhood. It is a laid back, relaxed, and peaceful community that you can explore without much worries. It's also representative of the Chileans' love for colors as this neighborhood will not disappoint any lover of interior and/or exterior house decorations. You must consider ordering your own wall art canvas and hanging it in your living room as a great keepsake of the vivid beauty of this neighborhood.
Hundreds of international visitors come here on a daily basis to learn Spanish and to enjoy the local booze. It is one of the best and safest neighborhoods for solo female travelers to visit because Barrio Brasil is a very lively neighborhood largely because there is a university nearby. The population of the area is mostly comprised of youthful Chileans from across the country and these young people are friendly, welcoming, and focused on bettering the reputation of their hood. Visiting this neighborhood is your perfect chance to chat with the learned youths and understand their perspective on different international topics. This neighborhood is also home to the best graffiti art in the whole of Chile here and it's an art piece that you wouldn't want to miss.
5. Centro Cultural Palaceo La Moneda
The main highlight of Centro Cultural is the art museum that gives tourists a chance to interact with local artifacts and buy unique souvenirs. La Moneda Palace can be found here, so there is a lot of Chilean history and modern governance to learn. The presence of the palace is also a guarantee that this neighborhood is very safe for everyone including female travelers.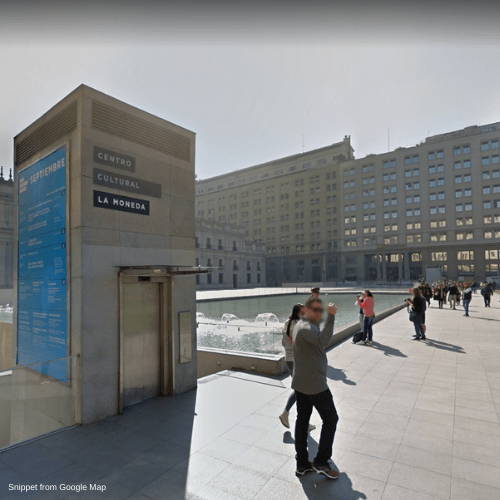 This business center has everything you need from banks, shops, high-end accommodations, and restaurants. Residential apartments stand side by side with commercial buildings, including shopping malls, so you won't need to go shopping far from where you're staying. It is safe to say that this area is among the most tranquil regions in Santiago.
The Chilean National Museum of Fine Arts is easily accessible from this neighborhood. This neighborhood is a common hub for tourists on their way to or from Plaza de Armas and Parque Forestal because of its proximity to these popular destinations. For anyone who wants to visit Santa Lucia Hill, s/he will have to pass by here. Simply put, you don't have to worry about your security because there are thousands of fellow travelers to keep you company.
Santiago, Chile in a Nutshell
Your itinerary will be filled and your bucket list will be ticking off like crazy when you visit Santiago. It's a great place to visit to explore and appreciate the Chilean culture. Safety isn't an issue if you know where to go and what to do when you get there so it's always best to keep in mind the safest neighborhoods for solo female travelers. It's an awesome place to get your mind off things and to simply enjoy life and marvel at the beauty of being alive.
Even for those who suffer from anxiety or are seriously looking to recharge, Santiago is still a great place to unwind and refuel. By the time your trip is done, you will have found and tuned in to your rhythm again. If you do see a life coach after your trip here, you two will have a great foundation of hope to build on and many awesome things to talk about.
So go ahead and order that piece of wall art. It's a great keepsake and a wonderful reminder of the awesome time you spent exploring the neighborhoods of Santiago, Chile.