Sick and tired of surfing in a wetsuit? Want some warm water with world class waves and consistent tropical temperatures? Then Bali is the place for you.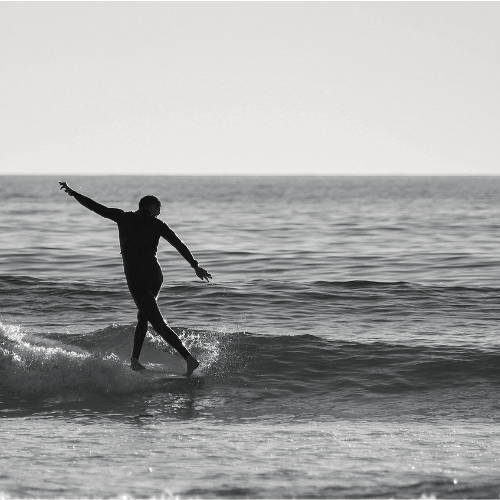 Situated in the Indian Ocean, facing South, Bali is a swell magnet for almost any swell that is heading North.
Chances are if there's a swell coming, somewhere on the island will be pumping. But what if the swell hits on the other side of the island from where you're staying?
Well, that's where renting a scooter with a built-in surf-rack comes in handy for an average of $55 USD/£35 GBP per month (prices depend upon Southeast-Asia negotiation skills).
Another perk, or maybe not, is that almost anyone knows where to find the best surf spots.

Thus, bringing me onto possibly the only downside of Bali, crowds.
Avoiding the crowds is key when it comes to Bali.
If you are inexperienced with Southeast-Asian negotiations, the culture is just built around negotiating on prices for anything and everything. The general rule is to never take the first price they give you, because 90% of the time, unless it's a marked price, you can knock 30-50% off it with some determination. It's just one of those things about travelling to places like Bali— but don't be afraid to negotiate.
Visa on arrival is the standard procedure in Bali and each visa lasts for 1 month, prices were $15 USD/ $25 AUD last time I visited. If you want to get a one-month extension, you can apply for one at the immigration bureau in Kuta. If you want to get your Visa extended beyond 1-month, you have to pay for it through a bribe or leave the country and fly back for the Visa renewal. Singapore is the best pace to do a quick hop in and out.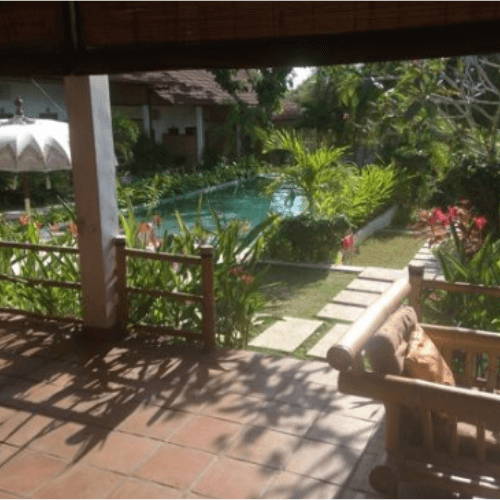 Wet Season vs. Dry Season Bali
The 'Wet Season' is great for beginners/intermediates. Being from the UK, I don't get to surf anything decent for more than 4 weeks per year, so any practice is good practice. This season spans technically from November-Feb/March although the best time to go is January-March, as the rain has stopped (for the most part) and the swells are very consistently 3-6ft. This season is best surfed on the East-Coast of Bali, as the winds are almost always blowing from the East. This is definitely the season to come and get less crowded waves.
The 'Dry Season' which runs from May-September is the 'real deal' when it comes to Bali. From July-September there are consistently 4-7ft swells rolling in week after week. It is rare that you will have a flat period for more than a few days. And when you do have a flat period, it's quite often followed by a big swell. 'Dry season' means no rain, big swells and ultra-consistent westerly blowing winds of 10-20mph and they all add up to world-class waves for months on end.
Be sure to check Bali Lombok Surf for the weekly forecast.
Depending on where you are flying from and in which season you intend to visit Bali, flight prices can vary quite considerably. From the UK, I have recently booked a one-way flight to Bali for £275 GBP (about $420 USD) departing in January.
Return is about $150 extra providing you shop around on websites like www.skycanner.net. If I were to book the same flight in the dry season, June-September, it would likely cost $650-$1000 return from the UK. Flying from Los Angeles (LAX) in January, booking at least 2 months in advance, you're looking at $750 USD return. Whereas in July, from LAX you are probably going to pay around $1000-$1200 return. One little trick I found, if you're flying from Europe, try to fly to Singapore or Malaysia as they are central flight hubs for almost any long-haul flight and prices can be considerably cheaper.
Of course, this depends on whether you want the extra hassle of having multiple flight changeovers before you reach Bali, but if you shop around you can find some real bargains.
Hotels in Bali: Homestay - Bungalow - Surf Hostel
This all depends on what kind of experience you are looking for while in Bali, but I'm guessing since you're on a surf travel blog you want a real surf trip. Therefore, depends on your level, for almost everyone I'd recommend staying on the southern Bukit peninsula. Home to spots like Uluwatu, Padang and various other great beginner/intermediate spots, coupled with the local and cheaper experience, this is the place to be for any surfer. Unlike Kuta, the Bukit is a lot more mellow, no rowdy Aussies, no psycho salesmen, and not as much traffic (hard to avoid nowadays).
If you stay at a local homestay/ bungalow/ surf hostel, prices can be as low as £100 / $150 USD per month.
I stayed at a set of bungalows owned by a local barman, named D.Abians house, located just up from Balangan beach on JL.Balangan road. The owner Ben is a great guy who can help with everything from airport pickups, scooter rental, and even magical items if that's what tickles your fancy. The only downside to the $150 a month price is the lack of hot water and only two bungalows currently have aircon and depending on your tolerance to SE-Asia's climate, this could be an issue. If you want something more comfortable, I would recommend a guesthouse/surf lodge type of accommodation. These can be found all over the Bukit and are more expensive, around $400 per month, but they have hot water, a pool, and aircon. They are all centrally located to surf spots on the Bukit and often offer day trips to surf spots with lessons.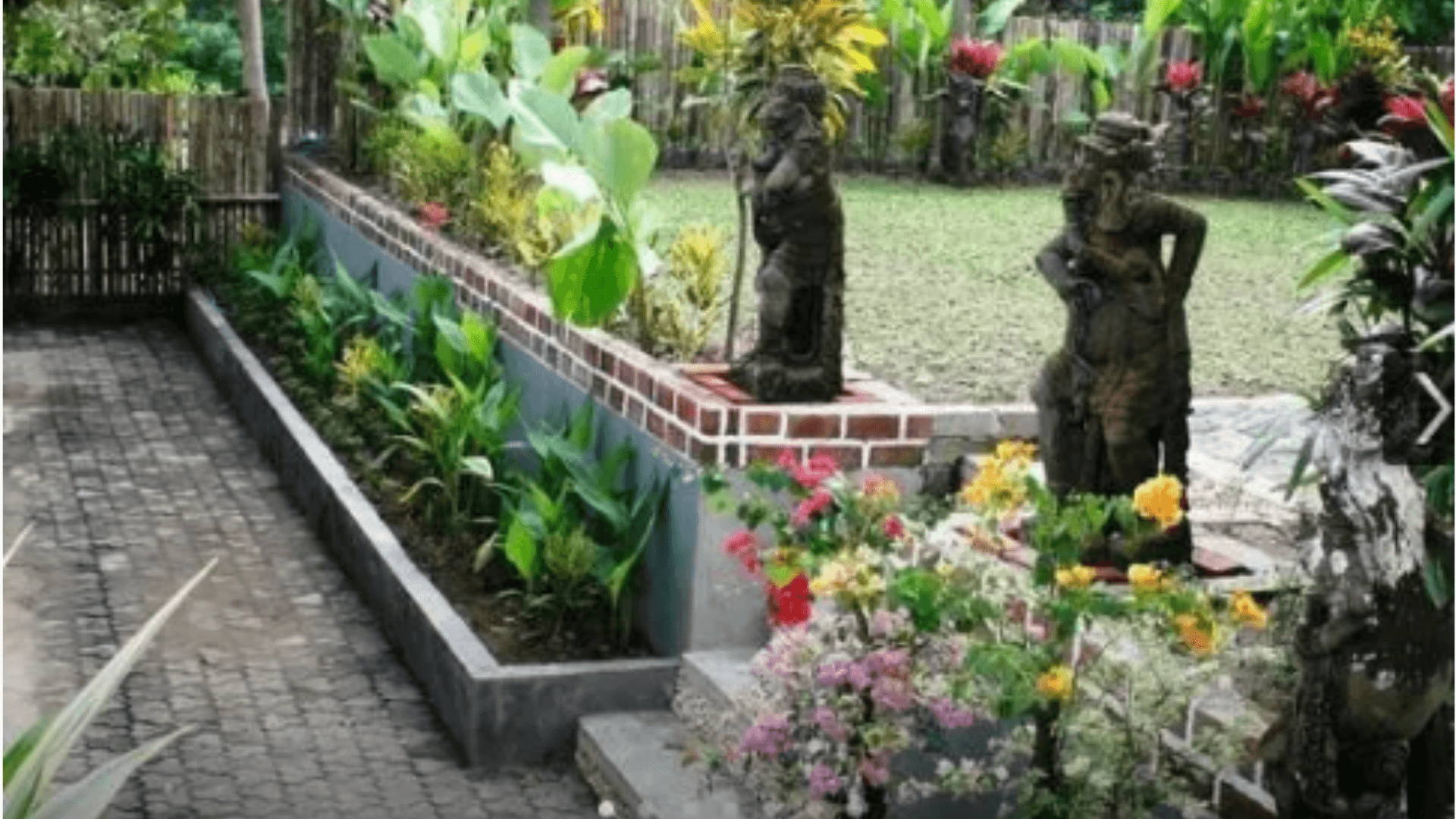 Best value and location would probably be Pecatu Guesthouse, located just up from Padang. If you are going on more of a 'party' type holiday rather than a full-blown surf trip, Kuta may be the place for you, despite my negative reviews. Kuta has a great beach, awesome shopping, and more bars/nightclubs than you could imagine—but it gets crowded in the dry season and is full of pissed up tourists. Although if this sounds like your cup of tea, I'd stay inside Kuta / Legian as it's pretty close to the beach and everything that goes on in this crazy town.
Where To Eat Bukit Peninsula
Eating out in Bali can be as cheap or as expensive as you want to make it, prices range from $1 to $20 per dish or even more. If you eat at local Warungs (cafe/bar Indo equivalent), then prices will always be cheaper—in general prices will be $2-5 per meal on average.
Cafe Balangan
Just down from the Nirmala supermarket at the top of JL.Balangan road. This place is fantastic, you can get great pasta dishes for $3 and their milkshakes are insane.
Pitstop
Bali's equivalent to Nandos, this place has burgers, wraps and more, and is relatively cheap compared to the rest of the Island in general. The main restaurant is on the JL.Uluwatu road, heading down from Nirmala again. If you were heading towards Padang or Uluwatu, you can't really miss the sign, it's a big burger. An average meal costs around $6, and this place is open 24/7, perfect food to prevent a Bintang hangover.
Casa Asia
The best pizza on the island, if it isn't then someone please tell me where is better. There's a reason why Mick Fanning and Kelly Slater have visited this place, the pizza here is around $6 and is made up of fresh ingredients, cooked in a stone oven. Finding this place was like being part of Harold and Kumar get the munchies, but once you do, it's worth it. Without getting too technical; head to Nirmala supermarket on the JL.Uluwatu road, and take a left at the small statue/island outside of it. From there, head down the road and take the first left after you go over the hill, it will look like you're driving into the middle of nowhere but follow the road straight up and you will see Casa on the hill. Good luck my friends. Don't forget to have a Balinese massage while your there too, with prices ranging from $5-15, you can't go wrong and can find massage spa's all over the island, just watch out inside of Kuta for 'added extras'.
Don't surf this place unless you know what you are doing because it can get super shallow and even suck dry in places. The wave itself is incredible, a sharp takeoff into multiple barrel sections, equal a world class left that can produce up to 5 second+ tube rides if your good enough.
— Derek Dodds, Wave Tribe Founder
In the wet season, it's the East coast of Bali that is going off, unlike the dry season. This is because in the months from November to April, the winds change direction from Westerly to Easterly, meaning consistent offshore winds for months on the East coast.
Nusa Dua is probably one of the best all-around spots for beginner/intermediate surfers in the whole of Bali. Situated inside a 5-Star resort complex, Nusa has three spots within a 3km stretch of beach, separated with headland lookouts which are great for checking conditions before you paddle out. Nusa consists of Blackrock, Mushrooms and Sri Lanka, all of which are ideal for beginners in the wet season as the average swell is around 3-5ft. The most beginner-friendly is definitely Blackrock which is the third bay on the right, with a long beach and multiple peaks to play with. All in all, a great location for practice, although if you're looking for barrels, mushrooms (middle bay) is the one.
• Best surfed on low/mid tide
• Reef break / mushrooms (soft reef)
Located directly south of Denpasar, on the bigger of the two small islands, Serangan is a swell magnet and is often 4-6ft+ and can produce barrels. The easiest way to get to Serangan is to take the highway up past the Airport and head East. Serangan will be signposted and if you get lost just ask any local, they will know where to go. There is only one downside about this spot, the crowds. Even in the wet season, Bali has a lot of surfers and they all congregate at Serangan, especially when conditions get good. Despite this, it's still a great spot if you can get there early, dawn patrol or late afternoon is best. Beware, however, this spot is not the best for beginners as the rips can get pretty powerful on a 5ft+ swell, and will put you straight into the main peak.
• Best surfed on low/mid tide
• Reef break/ rocky
The 'if it's flat here, it's flat everywhere spot in Bali. Green Ball is possibly one of the most beautiful spots on the island, although don't let that fool you, it's notorious for strong rips, huge sneaker sets and the 500 steps you have to walk down. Situated on the south coast of the Bukit Peninsula, it picks up almost every swell but is often ruined by cross-winds. It rarely gets good but when it does, it can pump huge barrels with the most remote backdrop to a wave anywhere on the island. Just beware of the paddle out, try and stay directly to the right of the rip channel and follow it out to the side of the lineup. And if you do get caught in the rip, stay calm and ride it out unless you're a strong swimmer.
• Best surfed on mid/high tide
• Reef break
The real deal is there will be somewhere on the west coast pumping more often than not, it just becomes a race to get there before the crowds in the months June-August.
Kuta is the craziest town on the island. You will be bombarded by Balinese locals trying to sell you anything from soft drinks to tasers, but it still boasts one of the best spots for beginners on the island.
Due to the location (dependent on where you're staying), Kuta is very easy to get to and has a long stretch of beach break that is rare compared to the rest of Bali as the majority of spots are reef breaks. It has a variety of different peaks and as long as you dodge the crowds from the various surf schools, there are good waves to be had for beginner/intermediate surfers.
However, if you are confident enough, I would suggest paying the $5 return ticket for a boat ride to Kuta reef. Kuta reef is around 1km out to sea as you look at Kuta beach to the left (south) and has a consistent peak that is brilliant for intermediates looking for a taste of reef break surfing. It can handle a decent size swell, barrels sometimes but not often and has long rides which are perfect for practicing turns.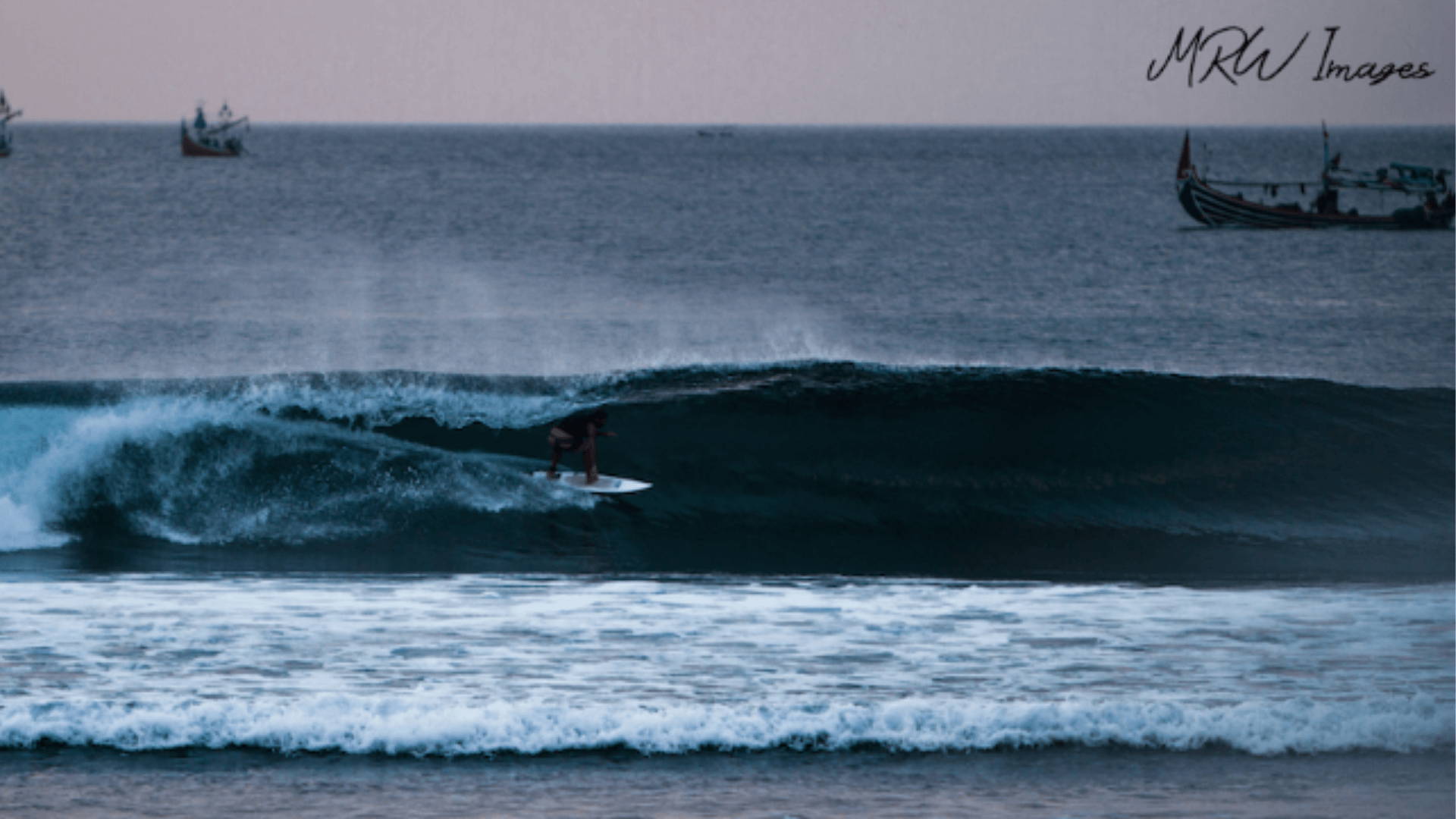 Balangan was my local beach for two of my three trips to Bali and there is a good reason for that. It is one of the most untouched beaches avoiding hotel development left on the whole island, which is what adds to its allure.
When conditions are right, which in the dry season they more than likely are, Balangan is a mirage of barreling lines from one end of the beach to another. Another great thing about this spot is that the paddle out is relatively short compared to somewhere like Green Ball, and there are no nasty rips when surfed on low/mid tides.
Just beware of the end section (far right of the beach) as it gets VERY shallow on lower tides and many of us paid the price after exiting waves there. The local spirit is very much a part of this spot so respect them and they will respect you, and be sure to check out the local Warungs on the beach for cheap Bintang.
 • Best surfed low/mid tide
 • Reef break (shallow / sharp on the right side of the beach)
Chances are if your planning on coming to Bali, you've heard about Uluwatu, and there is a reason for that, it's possibly the best spot on the island.
With multiple peaks and crystal clear water, Ulu is a barrel pumping machine whether it's 3ft or 13ft. It has three main peaks; the peak (first peak you see in front of you from the cave), outside corner (far right, best on big swells), racetracks (left of the main peak, favorite of mine), and temples (furthest down on the left).
As this spot isn't really for beginners, I wouldn't recommend it, but if you fancied a challenge, then go down to racetracks at mid tide, as you will really struggle to get a wave at the main peak. If a big swell is hitting, the wave from the main peak will connect to the outside corner and should have multiple barrel sections but you need speed.
Racetracks are great for intermediates looking to practice getting barreled, fast, hollow and sometimes unmakeable. It definitely provides some great fun.
The only problem with this spot is the crowds, but don't let that put you off, if you get there early enough or some time in the middle of the day, you can have waves of your lives shared with only a few people.
• Best surfed on mid/low tides. On BIG swells for outside corner to work, it will need to be high/mid (be careful on exit if surfed at high tide, if you miss the cave your paddling round to Padang)
• Reef break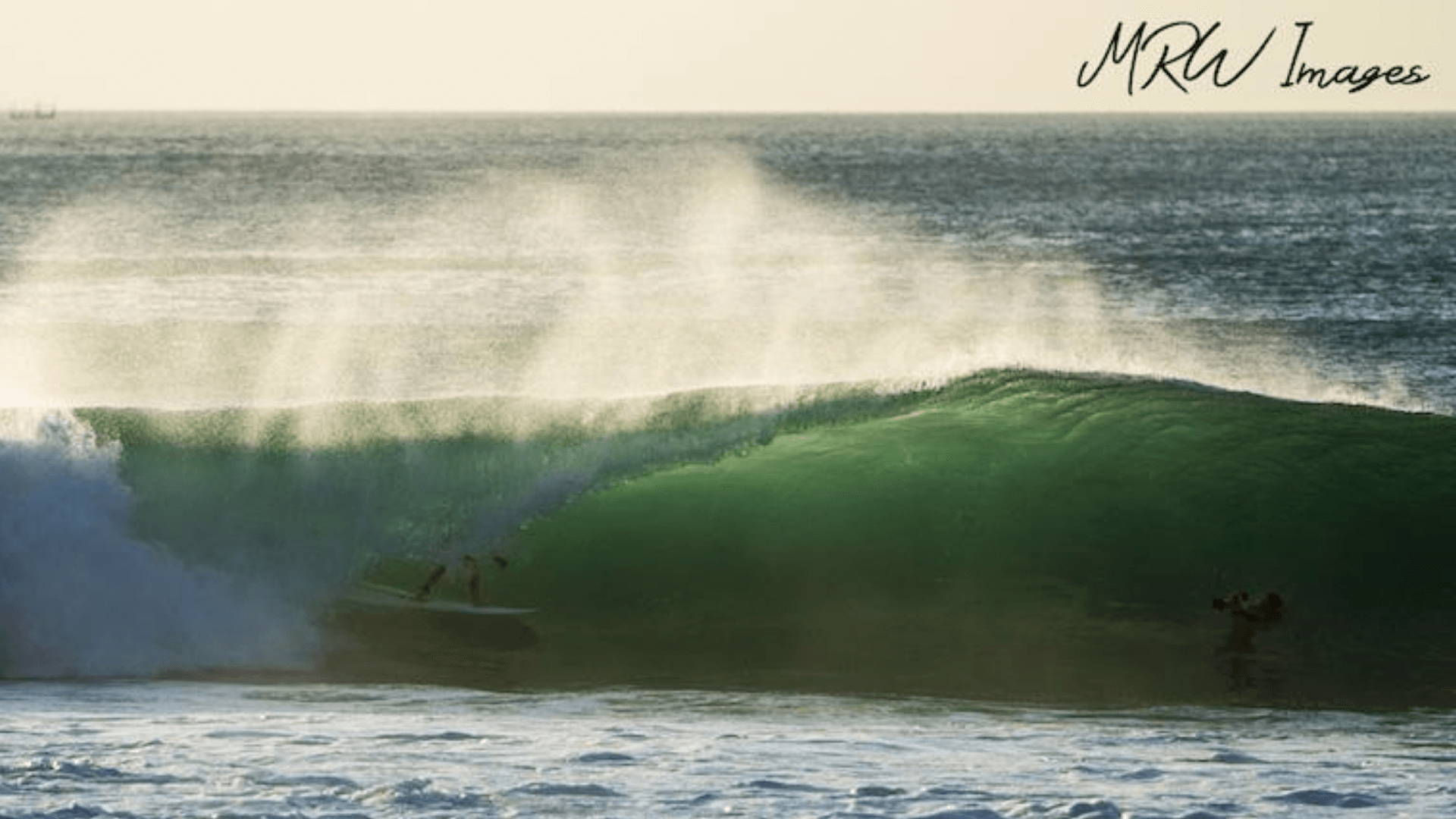 Padang Padang is quite possibly the best barrel pumping machine on the island. The real Padang only starts to work with a big 6ft+ NE swell, although you can surf 'baby Padang' which is a direct paddle out from the beach. The main peak— however, is around the cliffs to the left through a sketchy channel.
Don't surf this place unless you know what you are doing because it can get super shallow and even suck dry in places.
The wave itself is incredible, a sharp takeoff into multiple barrel sections, equal a world-class left that can produce up to 5 seconds + tube rides if your good enough.
If you want swell information for all the spots in Bali then click here.