Surfing Pascuales Mexico
Pascuales. Isn't the name itself kinda sexy? Why this wave doesn't get more attention—is beyond me.

Thick. Round. Hollow.

It spits like a dragon and swells slam the coast, twisting and raging as it unleashes it's deepest inner desire to be free. It's a crazy wave and one of the heaviest I have surfed in the world. Every time I go I get a new lesson. A new hold down. A new appreciation for the ocean and life itself.
Pascuales will test your ability and your courage. But if you come out the other side you will feel the exhilaration of surfing. the magic of challenging yourself beyond your comfort zone. The reward of feeling free.

Isn't that what every wave (and human) desires?

To be free—that's definitely what I desire.
You are probably thinking to yourself, 'where the fuck is Pascuales?'
Answer: Colima, Mexico.
Ha, now you are thinking, "where is Colima?'

Colima is situated between two states—Michoacán and Jalisco. Those other states got a lot of shit going down these days but I found Colima a really nice oasis in the middle of all the Narco chaos. For a decade I traveled to La Ticla every year and blew right past this place. It had a mystique and danger to it that preceded itself. I stayed away. Until I didn't.

Colima is the fourth smallest state in Mexico and has the smallest population. However, it has one of Mexico's highest standards of living and lowest unemployment rates.

It also houses two volcanos, one active and one dormant. The active one had a few eruptions in the late 1990s but has been quiet since. Don't wake it up.
If you drive from Guadalajara, you'll have to circumnavigate the volcano. It's a beautiful sight.
Beer with your volcano?

But of course, your in Mexico on a surf trip. If you like to squeeze lime into your beer, then you are in the right place. Half of all the limes produced in Mexico are grown in Colima. When you get to the beach, try a liminada.
How To Get To Pascuales Mexico

Are you up for a sick adventure? Drive it.

My favorite option is to drive down Baja California and surf the entire Baja coast hitting great waves in northern Baja , Scorpion Bay, and Cabo.
When the swell dies in Baja, board the ferry and skirt across to the mainland Mexico and traverse the Pacific toward Colima. Mazatlan to Colima is a quick seven-hour drive.

Another option, which I have done, is to enter Mexico at Nogales and drive through Sonora and Sinaloa. From the border, the drive is about 25 hours. However, this takes you through Sinaloa.

The third option is to drive through Chihuahua and Guadalajara—a bit longer but bypassing Sinaloa. You'll miss all the great waves along the Pacific, but the likelihood of you becoming a statistic will be lower.
Closest Airport To Pascuales Mexico
The two main airports nearest to Pascuales are the Playa de Oro International Airport in Manzanillo and the Lic. Miguel de la Madrid Airport in Colima.
The closest airport to Pascuales is Colima Airport (CLQ) in Mexico, which is 62 km (39 miles) away as the crow flys. The second nearest airport to Pascuales is Playa De Oro International (Manzanillo) Airport (ZLO), also in Mexico, 71 km (44 miles) away.
There are direct international flights to Playa De Oro from Los Angeles on Alaska Airlines for around 300 bones.
Of course, there are many other options. I flew into Guadalajara via Volaras airline for $150 and got a rental car and drove 2.5 hours to Pascuales. Solid.

Either way, you are only a few hours from the thumping black sand beach break that is Mexico's only rival to Puerto Escondido. Little Puerto might be a good second name for Pascuales.
Surfing Boca De Pascuales Mexico
You can't miss it.
The beach serves up a delicious smorgasbord of lefts and rights. Delivered by any touch of south swell. If you brought your cajones, then the large days will give a run for your alpha manhood (or womanhood).
2018 Trip 2 Update
In fact, my particular manhood was challenged on my return to Pascuales in 2018. I rolled up to the beach and the guys staying below us all had 7' plus pintails and for a moment I felt like I had stepped onto one of the Hawaiian islands.
My new downstairs roomies looked at my 5'10 squash tail shortboard as I pulled it out of the car and I could feel the sorrow in their glance. I imagined them saying to themselves, 'poor dude is going to get worked on that board.' They were right.
A lot of guys spent their first 10-15 minutes like the guy in the first shot below . . . 'am I really doing this?'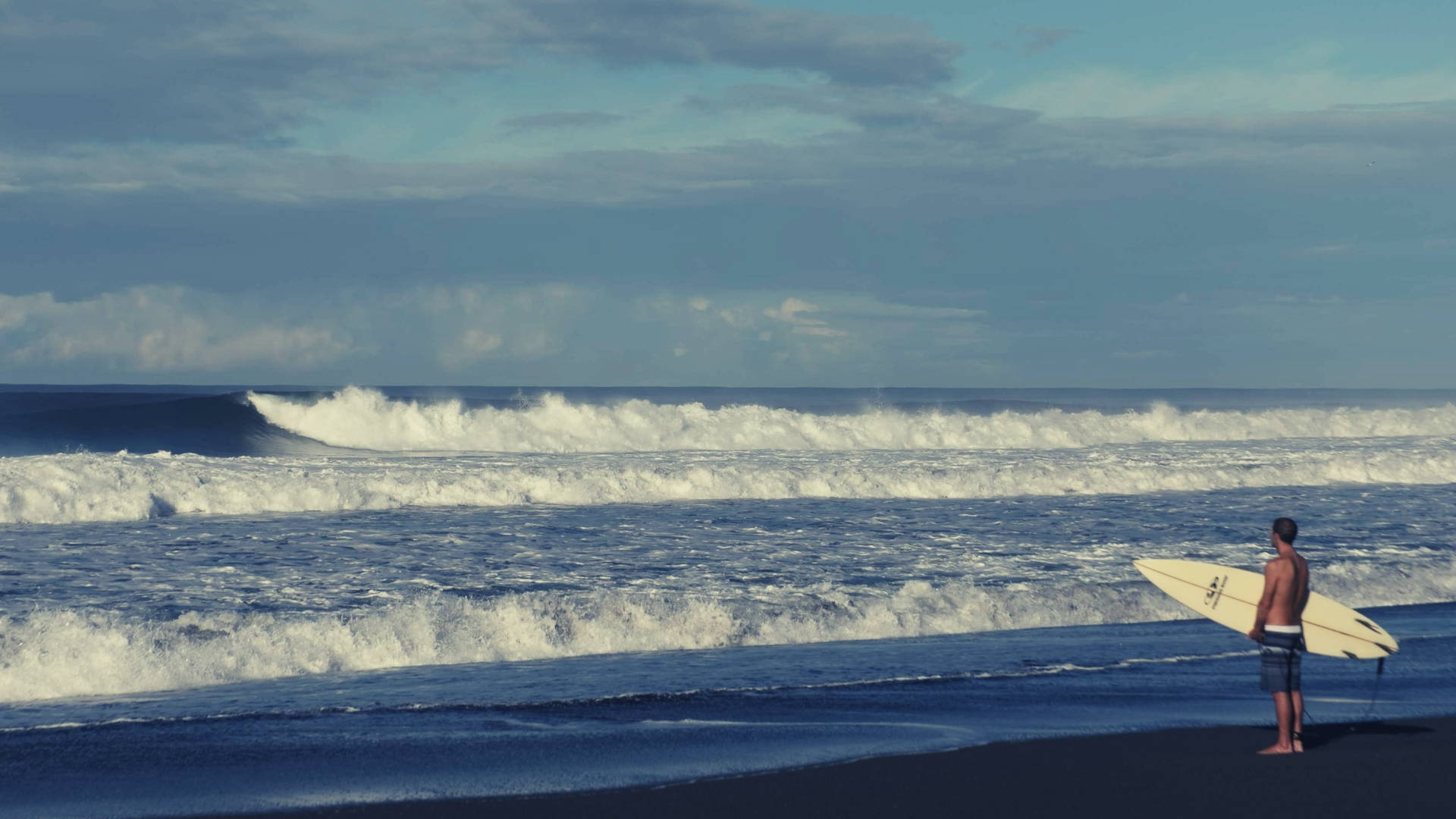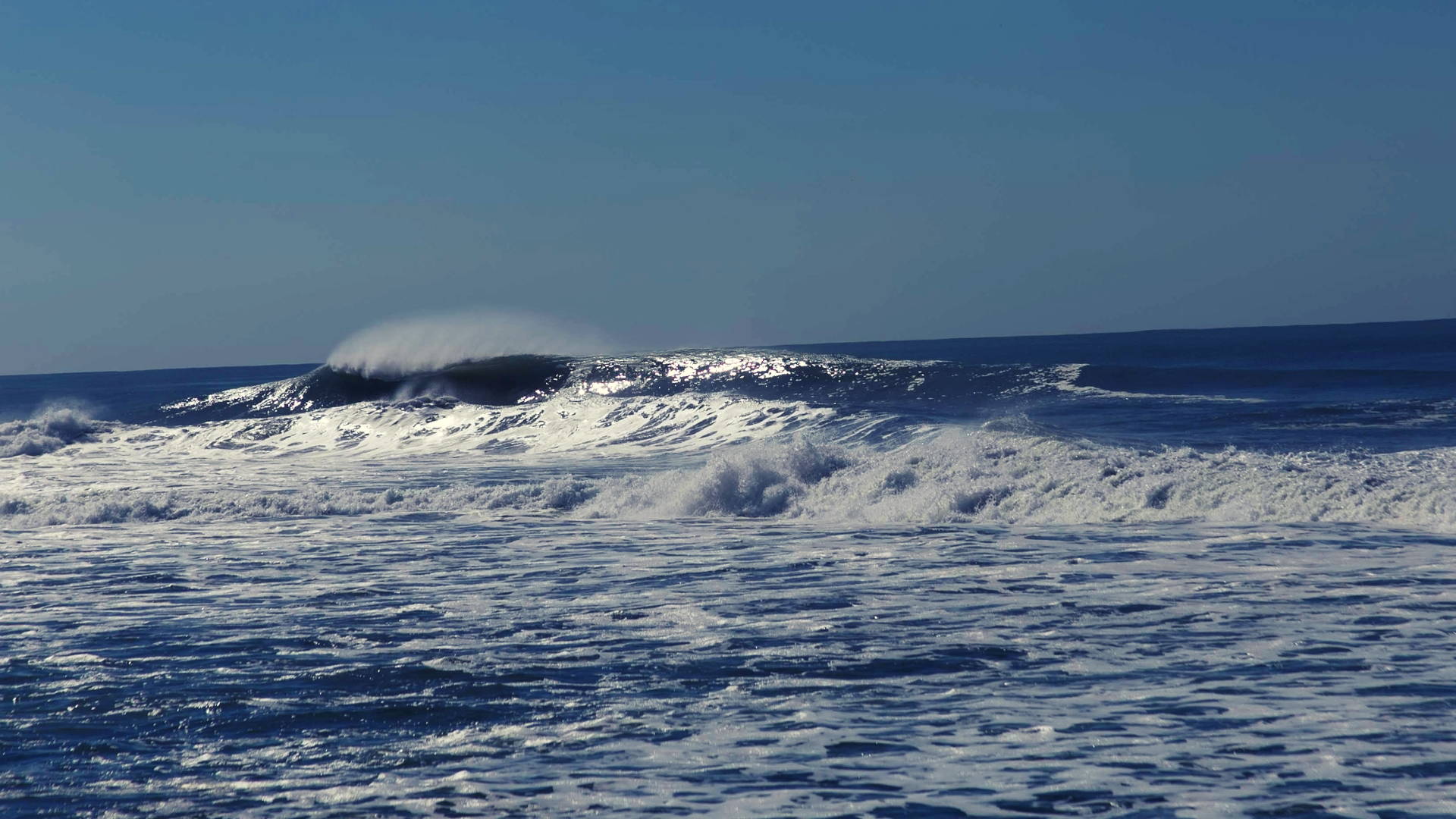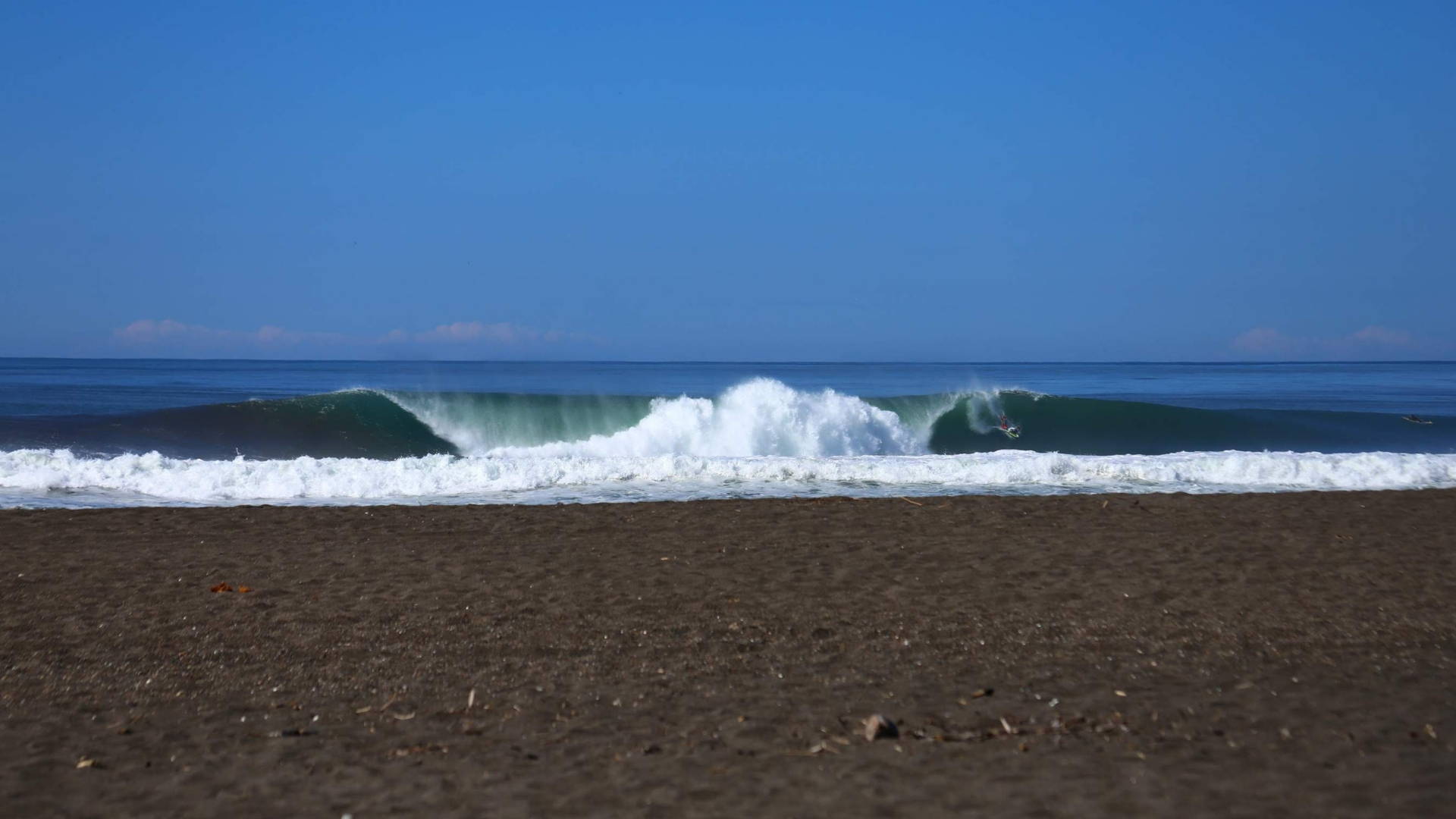 Let's get back to the guide . . .
Driving through a deep channel valley off the coast, the wave reminds me of Blacks in San Diego and Santa Clara Rivermouth at my own local spot in Ventura, California. Thick. Heavy.
Surfboard Selection & Waves
The wave is fast. Curtain calls are frequent and powerful.
Leave your retros and Mini Simmons at home and pack your fastest board.
Pintails are openly welcome. Take more than one board. You might break one. You'll likely break it.

There are surfboard rentals available at the rustic surf shop located inside the surf Hotel Real De Pascuales—this hotel is right on the break and offers camping, lounging, and good vibes.
Additionally, the local cats offer ding repair service, bags of weed, and anything else you might be looking for. They will buy your boards from you if you are in the mood to leave one or two.
This is the one wave on the planet that I am hoping the swell doesn't jack too much before my trip. If the waves are 1-2 in teh forecast, it will be headhigh and fun at Pascuales.
Here is a quick look at the forecast for the region:
New Column
New Column
New Column
Where To Stay & Eat - Hotel Real De Pascuales
You don't come here for the fancy food or luxury accommodation. If your chick is coming along, you might want to pick a different location because there isn't much here. I took my girl on on the second trip and she told me one day in, "I don't think I've ever been this far off the grid." Nonetheless, she did enjoy it for a few days. I did see her on the laptop a lot though.
El Real
There is one charmingly (I use that word very loosely here) rustic place right on the break. It's full of creepy critters and smelly feet. It is the quintessential Mexican surf shack and camp. If you are used to surf travel and ok with a few jungle bugs in your room then this is for you.
This is where I stayed my first trip. I was traveling with a surf bro and we grabbed a big bag of weed as we checked in, that might have softened my judgements about the place.
If you are on a super tight budget, they also offer camping on the beach—there is swim hole in front of the hotel for kids—unless you have had your hepatitis shots, I wouldn't go near it.
Tsunami Restaurant
The restaurant simi-attached to the Real allows for proper feeding. the bean tacos were super good, but the burger leaves some room for improvement. There is some pasta on the menu and everything you would expect hungry surfers want to eat in a small town. After a few days it gets old.
Breakfast is also not bad at the Tsunami, but once you get tossed for an hour or two out front you'd likely eat the sandcrabs on the beach if that was the only thing in sight.
The Tsunami does offer front row seating—watch your bros get licked with you finish your pancakes.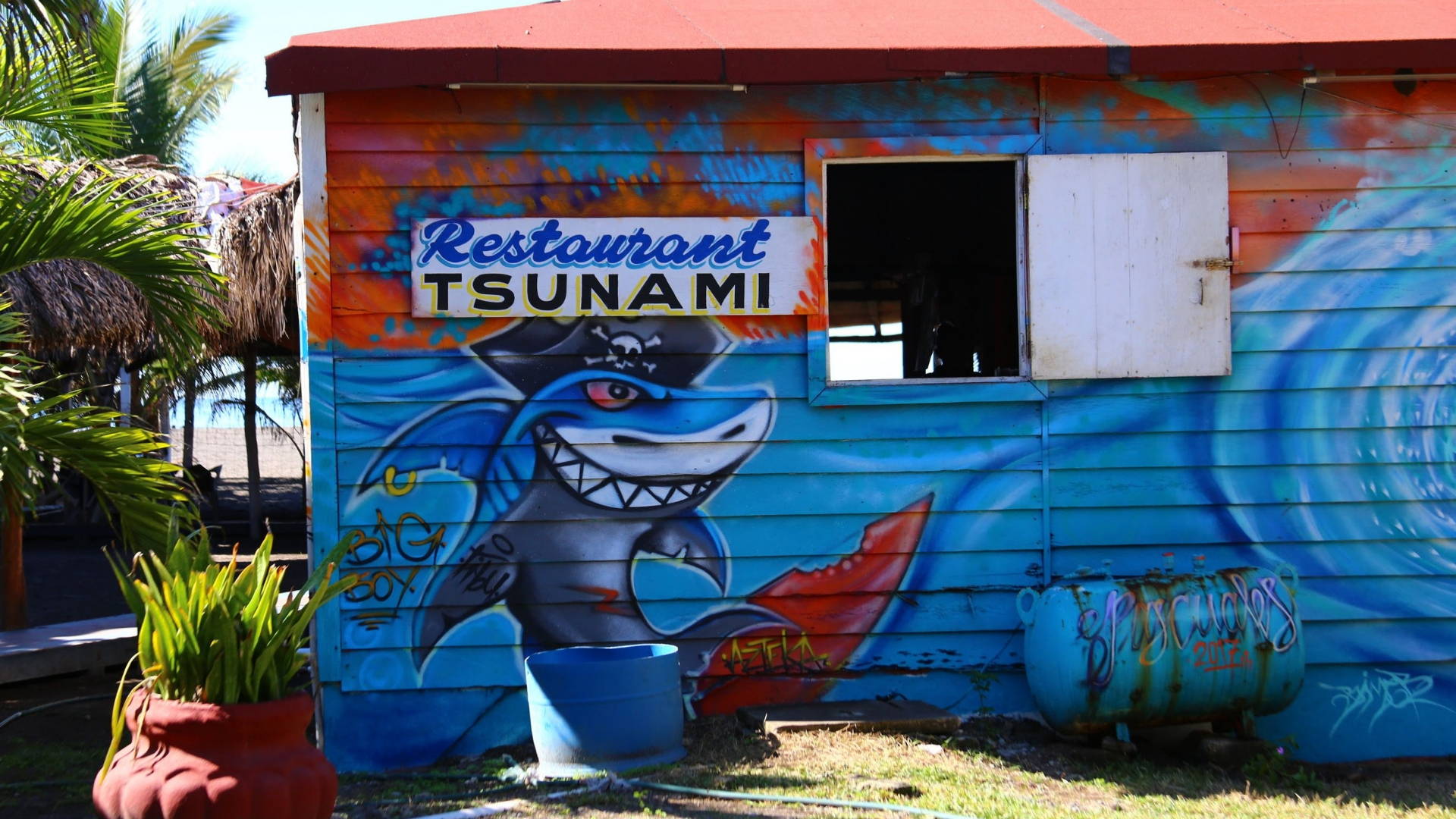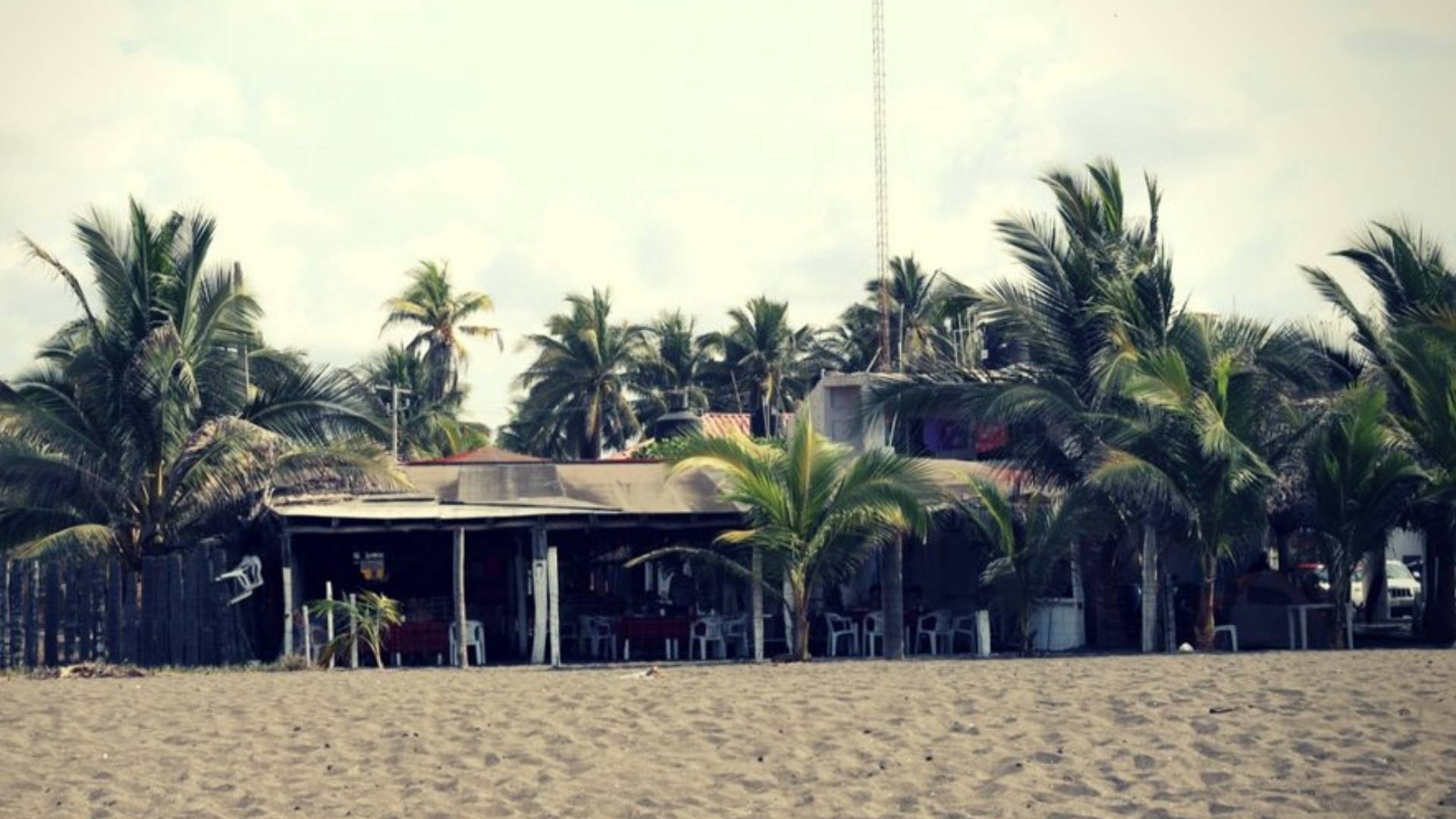 While researching this article I did come across Villas Pascuales, which looks like a great option and would be an upgrade from the Real. In fact, I ended up staying there on my second trip (more below).
2018 Trip II Update
I stayed at the this Villa on my trip back in 2018 and it is the best place to stay in Pascuales. It's owned by a California native and the staff on site is super helpful and kind. It's set back a little from the beach, but you can check the swell from the rooftop.
The rooms are clean and comfortable with aircon and wireless internet—you'll pay gringo prices ($100+) but it's worth it. There are 2 or 3 smaller units on the first floor and a two bedroom on the second floor.
We stayed in the two bedroom. There is a fridge, stove, coffee maker, bottled water, one bathroom and great beds. Electricity and hot water were available most of the time. This is a small village, so you might have some issues now and again with anything electrical but overall it's solid and a the best place in Pascuales.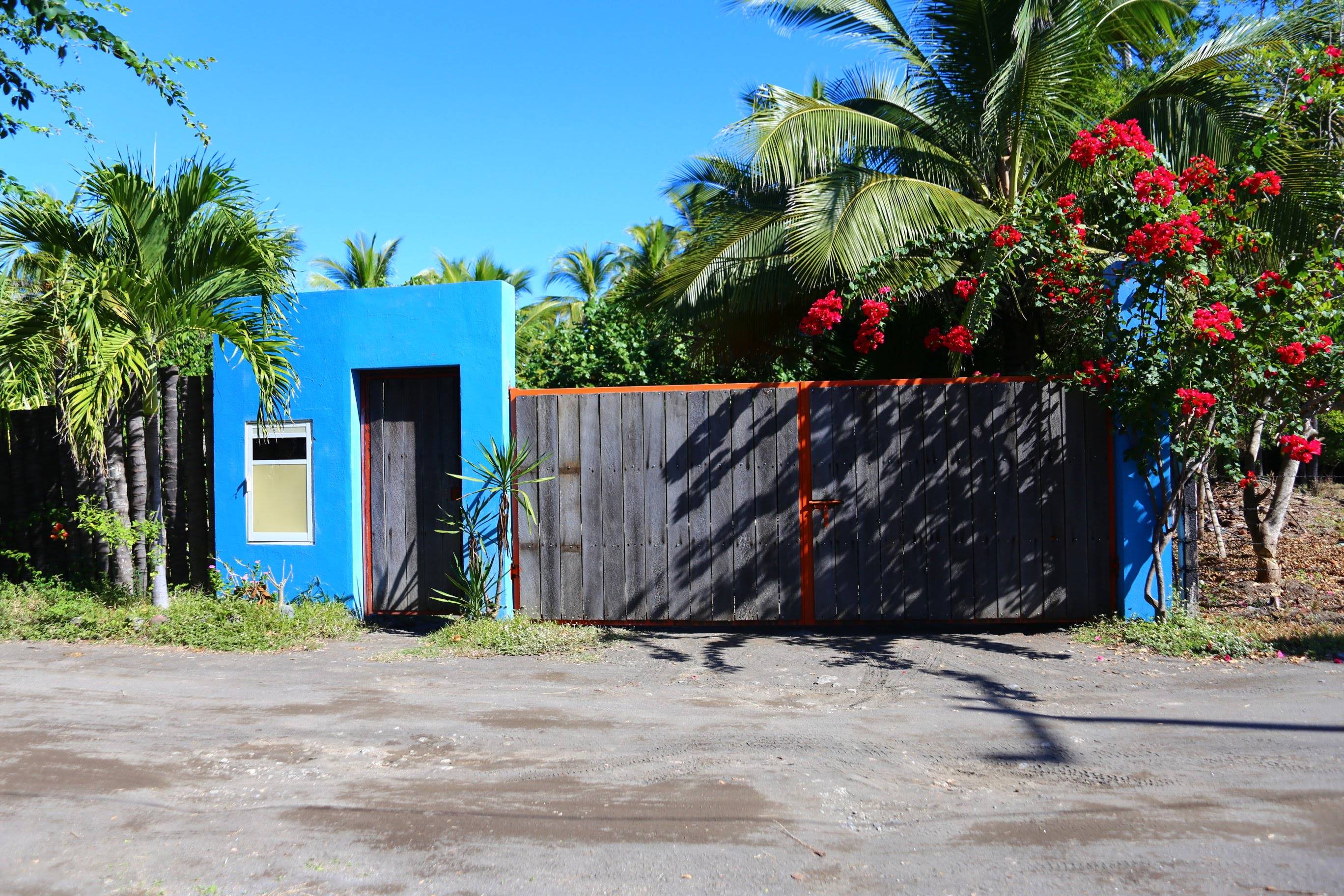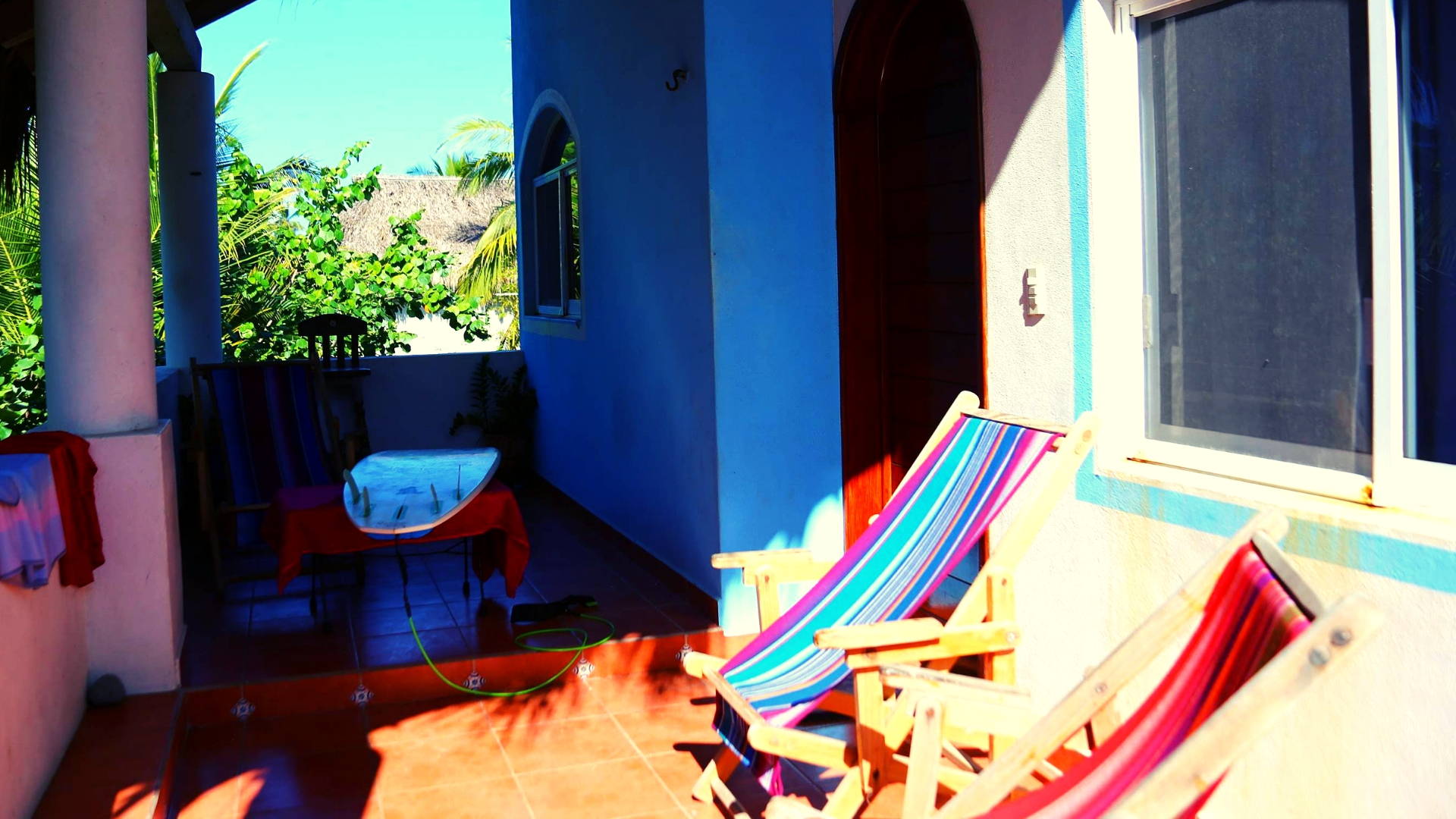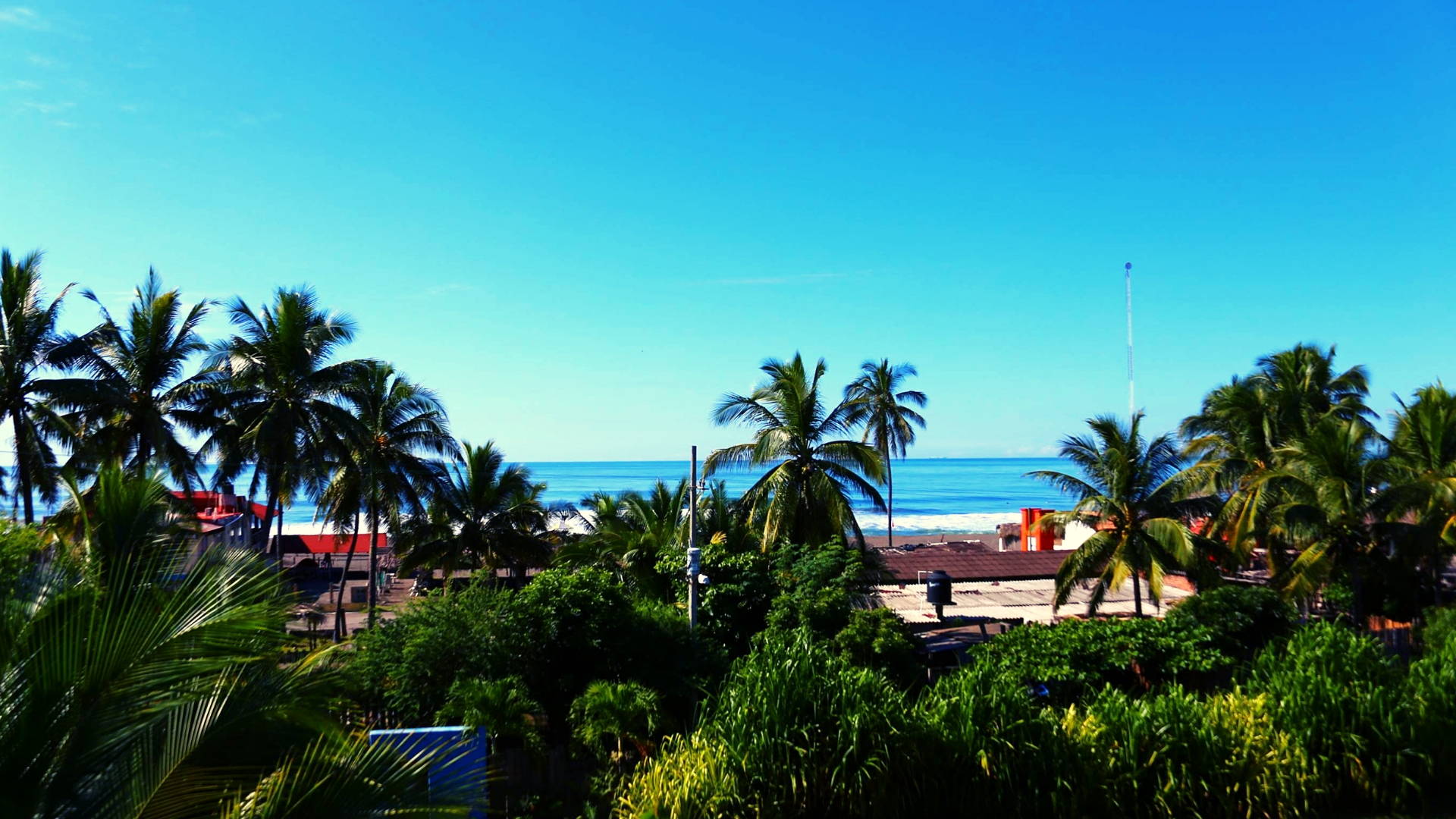 Just down the road in El Real (the name of the town about 5 minutes away by car), there are nicer places to stay and a bunch of houses to rent—see my photo montage below for some options below.
You'll be about 10 minutes from the main break—on my second trip I walked down toward El Real and surfed between Pasculaes and El Real. It was fun.
The sand moves around a lot on these beaches and El Real could be super fun with less people on weekends or holidays. If you are with a large group it might be worth renting one of the houses on the beach.
In town there are a few more hotels and a bunch of seaside restaurants but we never ate at any or walked into the hotels, but a few looked to be solid options if Pascuales is booked.


Are you ready? It gets big.