Your Tribe
SURF ADVENTURE STOKE WHILE REDUCING YOUR ECOLOGICAL FOOTPRINT
We are not going to hit you with the 'be the change' phraseology. However, if you do want to be the change, we are down with that.
We know you have options, and if you decide that our product fits into your surf life then we would be stoked and honored. We have spent 10+ years developing, designing, testing, and perfecting Wave Tribe products just for you.
Wave Tribe's mission is to create a symbiotic relationship between sport and planet. In our journey we invite like-minded surfers to envision a wave that is clean, clear, plastic free and that mirrors a society of people who recognize the intrinsic beauty of nature and the significance of doing the right thing.
Every product we make is designed with the highest possible quality materials like YKK zippers (boardbags), cork (deckpads), and recycled plastic (leashes). All of our products are manufactured with care for the planet in ethical working conditions with longtime partners.
Along the way we invented a bunch of cool eco products for the surf industry including three firsts ever.
After the first year in business, Wave Tribe hit a product trifecta:


Hemp day and travel boardbag
Cork deckpads & traction
Recycled leashes
Lot's of people have tried Wave Tribe's products and we have geared surfers up for a decade now.
We wanted to find a way to give our customers something extra other than rad eco surf gear—so we started putting together free resources, travel guides, board shaping manuals, and surf travel resources.
Every week we publish free articles to help plan your next trip and a few to help you understand the changes in our climate and how that is impacting our planet and oceans.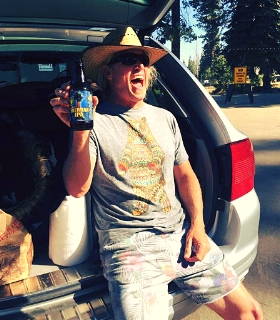 CEO
HAPPY PLACE IPA & CATS
CUSTOMER SERVICE
CYSTIC FIBROSIS WARRIOR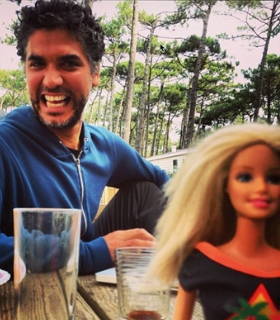 DESIGNER & MARKETING
DRUMMER & MMA FAN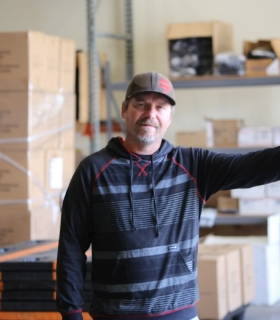 WAREHOUSE MANAGER
MOTORCYCLE CONNOISSEUR
FOUNDER & CEO DEREK DODDS
Derek has been surfing for a few decades and absolutely loves the ocean and surf travel. He lives in Ojai, California, and invites you to share a beer anytime you are in the hood. He also shapes a few surfboards now and then and you can frequently find him on a Mini Simmons.
OJAI, CALIFORNIA 93023
SUPPORT@WAVETRIBE.COM